As an entrepreneur, you'll face many problems as well as many benefits. Becoming a "work-in-progress" and realising that it isn't about the "fate," but rather "the actual process," is often my view of business for me.
An entrepreneur isn't for everyone if it requires a lot of labour and it requires a long time to make even $1 million in sales, or even just profit. Mentality, hard work, ambition, self-awareness, and transparency must all be in sync if one is to succeed.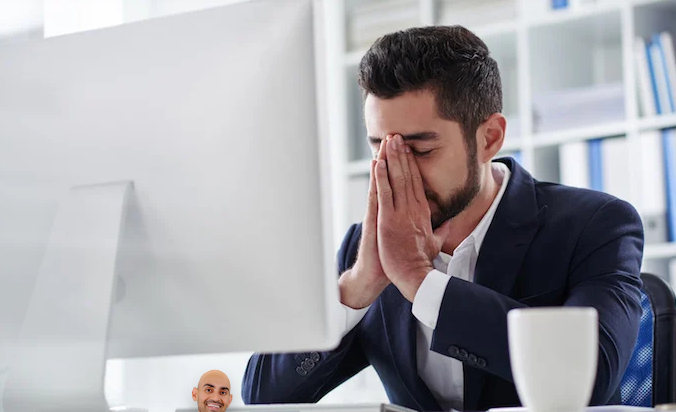 Deception is prevalent in reality media such as tv. It is presented as if overnight achievements are the norm. Having a lavish lifestyle without ever having to put in a day's labour does seem to become the new goal. In addition to that, setting up a business is the newest "thing" right now. It's the hot thing to do, no doubt about it. Rather than going to university, graduate school, or preparing for retirement, today's high school graduates want to launch a million-dollar company. However, they have no idea what it takes to truly get there and aspire to be the next big thing.
It was terrifying for me to make the leap into business. I moved from having the confidence to know that I would be paid on a monthly basis by a job to having to look for clients who were satisfied with my work and would continue to pay me. On the other side, there was no ceiling on how much money I could make if I worked hard enough.
Let's get started with today's blog article by highlighting five of the most difficult challenges I face as an entrepreneur.
1. Rise in revenue
What I enjoy most about sales is the opportunity to speak with a potential customer about their marketing difficulties over the phone. The prospecting/hunting portion of sales isn't my favourite part of the job. I have to admit that chilly outreaches aren't my strong point because I'm self-conscious about them.
This is primarily in my brain, but I do push myself through my comfort bubble because one thing I always keep in mind is, "If you never ask, the response is always no." As a result, I keep going and try to get in front of as many potential customers as possible.
To me, this is crucial because it mirrors my approach to content development and publication. Yes, my content delivers value, and I want to create a genuine relationship with my target market so that we can work together.
2. Documentation
The paperwork, as I alluded to earlier in my Coffeeology essay, is what really gets me. Contracts, taxes, invoices, etc. are all things that I have to deal with on a daily basis. All of these items are critical to the operation of the company, and I want to keep them top of mind at all times.
Here's an actual example: A few years ago, when I initially started working full-time for my firm, I was so engrossed in expanding the business that I didn't give much thought to quarterly taxes.
I can remember hiring an accountant to complete my taxes while I was a student. I ended myself owing more than $70,000 in taxes at the end of the day. Honestly, it had been less than a year since I started my own business. I mean, even though I have an MBA, I never learned about some of the more practical aspects of running my own firm.
That's a good thing, because I've always been an excellent saver. As a rule, I try to live within my means. For one thing, I was able to pay my taxes without the need to set up a payment plan because my business and personal assets were kept separate.
In addition to taxes, there are contracts between clients, invoicing, and other issues to contend with. These details must be meticulously arranged. Yes, I have assistance, but as I've already stated, it's critical that I be vigilant in this regard as well. As a responsible person, I don't want to delegate and then lose track of what I've been doing.
3. Work/Life Balance Issues
As a mother, I know that my business would have developed much faster if I weren't so obsessed with the #momlife hashtag. Prior to being a full-time entrepreneur, I dreamed of being a hands-on parent who didn't miss any of my children's milestones and who felt like I was present for their growing years.
That dream came true. Taking small pauses during the workday allows me to be present for and enjoy the little moments with my two children.
While this may not be suitable for everyone, I've found it to be effective. Basically, I'm doing a juggle act. So it is with me as well.
Since I'm confident that my time will be better spent on building my business once my children are in school and able to manage it on their own, I'm willing to forego a few years of corporate growth in order to spend more time with them.
4. All parts must be consistent
Customers, sales, and general planning and executions provide new obstacles every week. No matter how good you think you are, you can't be perfect all the time.
There is always room for improvement when it comes to business. It's more important to focus on the journey and the process than to focus on generating money or achieving goals. Because of this, I view the work I produce as progress rather than a quest for perfection.
When it comes to food and exercise, it's like… Some days, I'm able to run seven miles and not feel a bit out of breath. Occasionally, I'll take a day off and run four miles. As long as I keep moving forward, I know I'm on the right track. More than the grand celebrations, it's the discipline that goes into it.