What Are the Best Alternatives to Rabb.it?
Rabbit, popularly known, was launched in 2014 and surfaced on the internet the same year. It is a California-based online platform which allows people to stream movies online. Not only this, it gives you access to watch movies in groups online (such as Netflix, YouTube, and the likes), especially with your families and friends. You can connect with your loved ones, watching the same movies at the same time without being together in the same place.
In recent time, there has been an exchange in ownership of Rabb.it software and other intellectual backup of the platform. For this reason, it has stopped rendering the expected services of the online platform. This has made lots of its users keep searching for other platforms that can serve as Rabb.it alternatives.
This short content is specially coined to proffer solutions to your quests and to give you the best Rabb.it alternatives you can explore at any moment you wish.
Top 17 Screen Sharing WebSites Like Rabbit To Stream Movies Online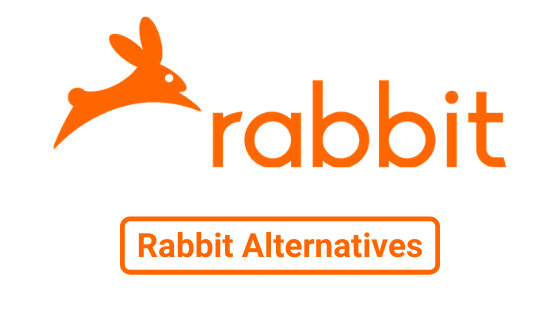 Is there an alternative to rabb.it? Yes, there are lots of similar services to it. You can check the list below and discover the one that will meet your needs.
1. Syncplay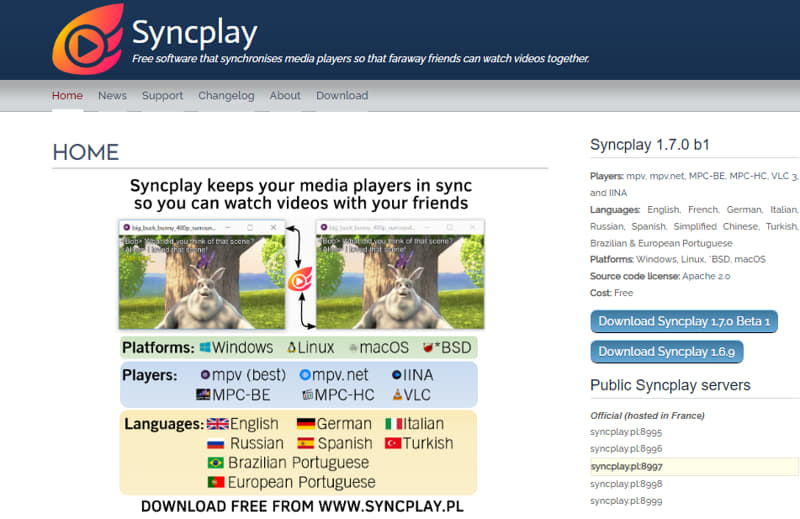 Syncplay is the first online platform that can work as one of the sites like rabbit.
Virtually all the features embedded in Rabb.it are all found in Syncplay.
This platform can all be accessed through their app, which is available for Windows, Mac, Linux, and other systems. Currently, we are eying on when the mobile version of the app will be released.
After downloading this app on your device, you can start playing videos and music right from your computer. The most interesting part is that your family and other people you connect to through the app will have access to all you play on your computer in any part of the world they might be.
2. Kosmi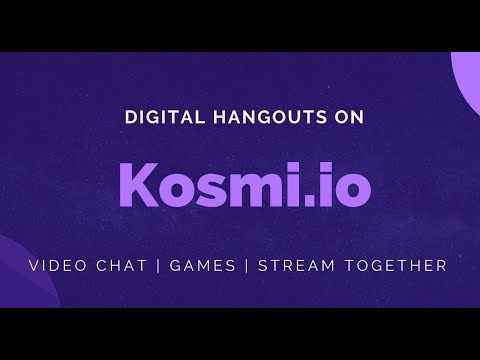 Kosmi is undoubtedly another best sites like rabbit in terms of similar features.
Even before the wreck of Rabb.it, Kosmi has always been one of their competitors. In fact, the majority of people like using Kosmi when it comes to watching synced local videos or YouTube.
This platform also allows you to create an online room to have conversations with your friends through a webcam.
3. StreamParty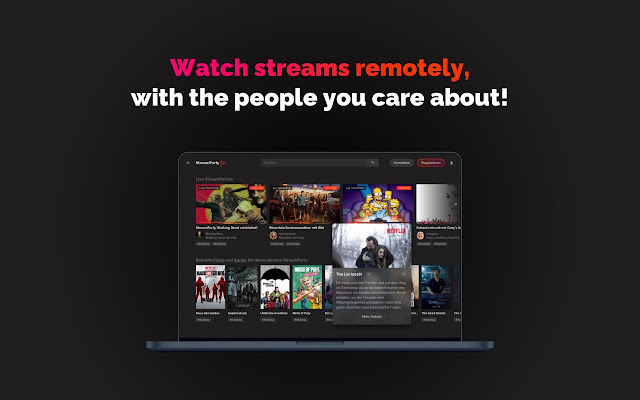 If you have been curious about the latest movies to stream together with your friends online, you can try StreamParty now. With over 100,000 movies database, StreamParty is regarded as one of the best Rabb.it alternatives in 2022.
On this platform, you can host and connect up to 60 friends who are using the platform too. Also, all the events available will be listed on the site's dashboard, and all the users who are interested in any particular event can share their experiences on it.
4. Netflix Party
Netflix Party is a new Rabb.it alternative. The little difference about this platform is that it is a Google Chrome extension app that can be used to stream and share videos.
How does it work? All you have to do is to install the extension in your Google Chrome and tell your friends to do so as well. When you are done adding the extension to chrome, you can now login to your Netflix account and click on the video you wish to share.
After this, you can now create a Netflix Party through the extension and start inviting your friends.
Note that this extension is only working on Netflix but not for other local videos.
5. Watch2gether
Another good Rabb.it TV alternative you can look up to is Watch2gether. This online platform gives you access to sync and watch movies together with your friends.
All you need to do is to sign up by clicking on the link to the site, create a chat room and start inviting your friends.
Note that the Watch2gether is restricted to some streaming platforms. The only streaming platforms you can watch here are Amazon, YouTube, Vimeo, Dailymotion and Facebook.
6. Metastream
Just like other platforms discussed above, Metastream is another perfect Rabb.it alternatives.
One distinct feature that makes Metastream to be different from other streaming websites is that it supports virtually all the streaming platforms such as Amazon, YouTube, Netflix and the likes.
Not only this, Metastream gives you access to have on-screen chatting, which is exactly like that of Rabbit Tv.
7. Rave
Our selections wouldn't have been perfect if we failed to mention Rave. Rave is another streaming platform like Rabbit Tv.
It is possible on this platform to share videos from different sources. It supports sharing of videos from Dropbox, Vimeo, Reddit, Google Drive, YouTube, etc.
Rave is designed with a simple interface and can be accessed from any part of the world and the mobile app is good to go on all devices.
8. TogetherTube
TogetherTube shares some features with Rabbit Tv, that's why it is selected as part of Rabb.it alternatives.
One of the distinct features of TogetherTube is that you can create a private chat room to have a confidential conversation.
Not only this, TogetherTube also gives you access to add more videos to the playlist from other platforms that support TogetherTube.
9. MYCIRCLE.TV
This is another spectacular website like rabbit tv. MyCircle.tv helps you to watch a series of movies together with your loved ones.
Not only this, you can also create a chat room through the platform and share different experiences related to the video. It is also possible on MyCircle.tv to create your playlist and watch your favorite YouTube videos, Vimeo and the likes.
This website is very easy to use because it's designed with a simple interface.
10. ShareTube
Watch movies together with fun on ShareTube. Here is another special Rabbit Tv alternative available for you to explore.
With ShareTube, you can enjoy your favourite TV shows with your friends, create a chat room and invite your friends.
On this platform as well, you can stream your synced YouTube videos. All you need on this platform is to sign up, create your profile and start enjoying your favourite movies with your friends.
11. TOGETHERJS
Streaming of videos in groups online is made very easy with this platform. Togetherjs is another best website like rabbit tv.
Togetherjs was an initiative of Mozilla Labs with the aim of giving their users access to watch online group movies with their families and friends.
Togetherjs app is available for all mobile devices for Windows, macOS, and other systems. Just of recent, the platform launched its mobile app, which is available for both Android and iPhone.
12. Parsec
Parsec was actually not designed as a video streaming website. Yet, it is of great Rabb.it TV alternatives.
It is a gaming streaming app but the platform shares some features of Rabb.it TV. For instance, it has a video streaming section where you can invite your friends and start watching videos together online at the same moment.
Another Rabbit tv feature found in this app is group chat. You can have group chat and comment while watching a movie together, but the platform lacks webcam chat.
13. Kast
Kast is the last on our selection for the best websites like rabbit tv. As the other platforms discussed above, Kast is a simple software which can only run on Windows, Android and iOS devices.
It is regarded as one of the best alternatives to Rabbit because you can chat, share videos, voices, texts and so on.
Other Apps Like Rabbit To Try Out
14. Twoseven
15. LetsGaze
16. AndChill
17. Sync-Video
FAQs
What Is a Rabbit?
Rabbit, also known as Rabb.it, was released in 2014 as a website and mobile app for watching videos and chatting in groups. It let people check and watch the same content from far away, as well as chat with each other via text or video. Sadly, it had to close in 2019 because it didn't have enough money.
Why is Rabbit Down?
Rabbit, which was also known as Rabb.it, was a platform that let people chat and watch videos, but it shut down in 2019 because it didn't have enough money. Kast took over the platform at the end of July. Before that, it had been mostly working for about a month.
Is Rabbit a site you can trust?
Rabbit was a website where people could watch videos and talk to each other. It was a real site, but it had to be shut down because it ran out of money, not because it was accused of piracy or for any other reason. Even though it worked, it was 100% safe.
Rabbit is dead?
Rabbit had to be shut down in the year 2019. CEO Amanda Richardson posted the news of the closure on her LinkedIn page. In July, the platform was only partially working, and by the end of the month, Kast had taken over its intellectual property, software stack, and patents.
What To Use Instead Of Rabb It?
It was a place where people could share videos, watch them "together" from a distance, and talk through texts and videos. It was like a place to watch movies with friends online. But in 2019, the site had to be shut down. Now you can use Netflix Party, Syncplay, StreamParty, TogetherTube, Kosmi, etc.
Why did Rabbit shut down?
Rabbit CEO Amanda Richardson said in July 2019 that the site would soon stop running. In May, a round of VC funding had failed, so Richardson had to lay off staff and start shutting down Rabbit right away.
Is Kast the same as Rabbit?
Kast is the new successor of Rabbit app. In July 2019, Kast acquired Rabbit's intellectual property rights, including trademarks, copyright and design rights. While Rabbit still exists and has no employees, its hardware has been bought by Kast.
Is Rabbit a safe website?
Yes, Rabbit Originals is fully secure for both credit cards and debit cards.